Bundaberg Services Club Bars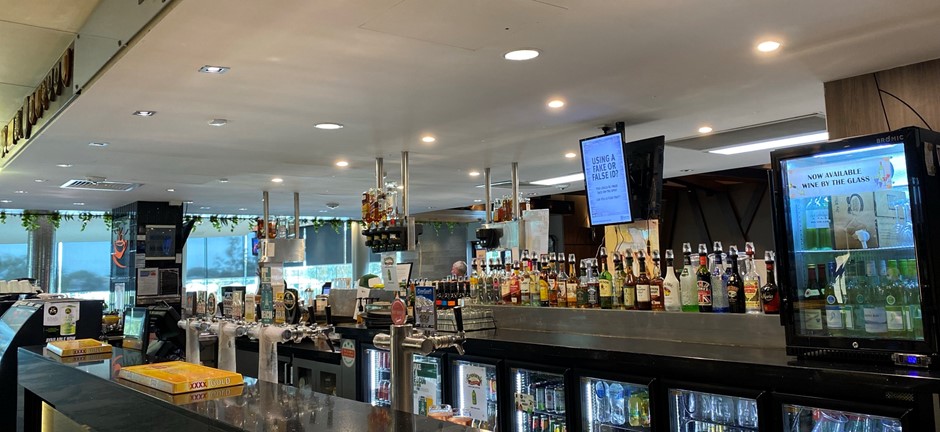 There are 4 bars currently located in the club. *image is Long Tan bar*
Long Tan Bar
The Long Tan is the first bar you'll come across in the Club which is situated in the Dining Room and offers a range of beers, wines, spirits and soft drinks.
Changi Bar
The Changi Bar is on the opposite side of the Long Tan away from the Dining Room. Enjoy a drink with friends or place a bet on the TAB or Keno. TAB has state of the art equipment and a sound ceiling so you don't miss a second of the action.
Café Bar
The Café Bar is located on the river end of the Long Tan. Indulge in coffee and a freshly baked cake with friends, or if you're feeling peckish try our snack menu.
Having dinner with friends? Then check out Café Bar's selection of wines to enjoy with your meals.
Gaming Bar
Located in the Gaming Lounge is the convenience of a combined Bar and Cashier service area.
The Bundaberg Services Club supports Responsible Service of Alcohol and the contents of this page are not intended for minors or barred patrons.
Love the food and staff are all very nice and always have a good time love going there best club

Josephine Thelma Filomena Vogel