Leprechaun's Loot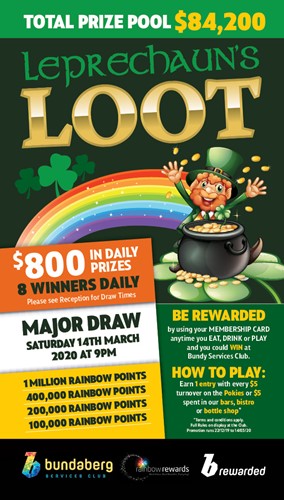 8 WINNERS DAILY of $100 cash & entry into the Major Prize Draw!
Be rewarded by using your membership card anytime you eat, drink or play & you could WIN cash prizes at Bundaberg Services Club.
How to Play: Earn 1 entry with every $5 turnover on the Pokies or $5 spent in our bar, bottle shop or bistro*
Mondays -      1pm, 1:30pm, 2pm and 2:30pm
                     5:30pm, 6pm, 6:30pm and 7pm
Tuesdays -     1pm, 1:30pm, 2pm and 2:30pm
to Saturdays   7pm, 7:30pm, 8pm and 8:30pm
Sundays -      12pm, 12:30pm, 1pm and 1:30pm
                     5pm, 5:30pm, 6pm and 6:30pm
  *Terms and conditions apply. Full Rules on display at the Club.
 The Bundaberg Services Club supports responsible gambling and the contents of this page are not intended for minors or excluded patrons.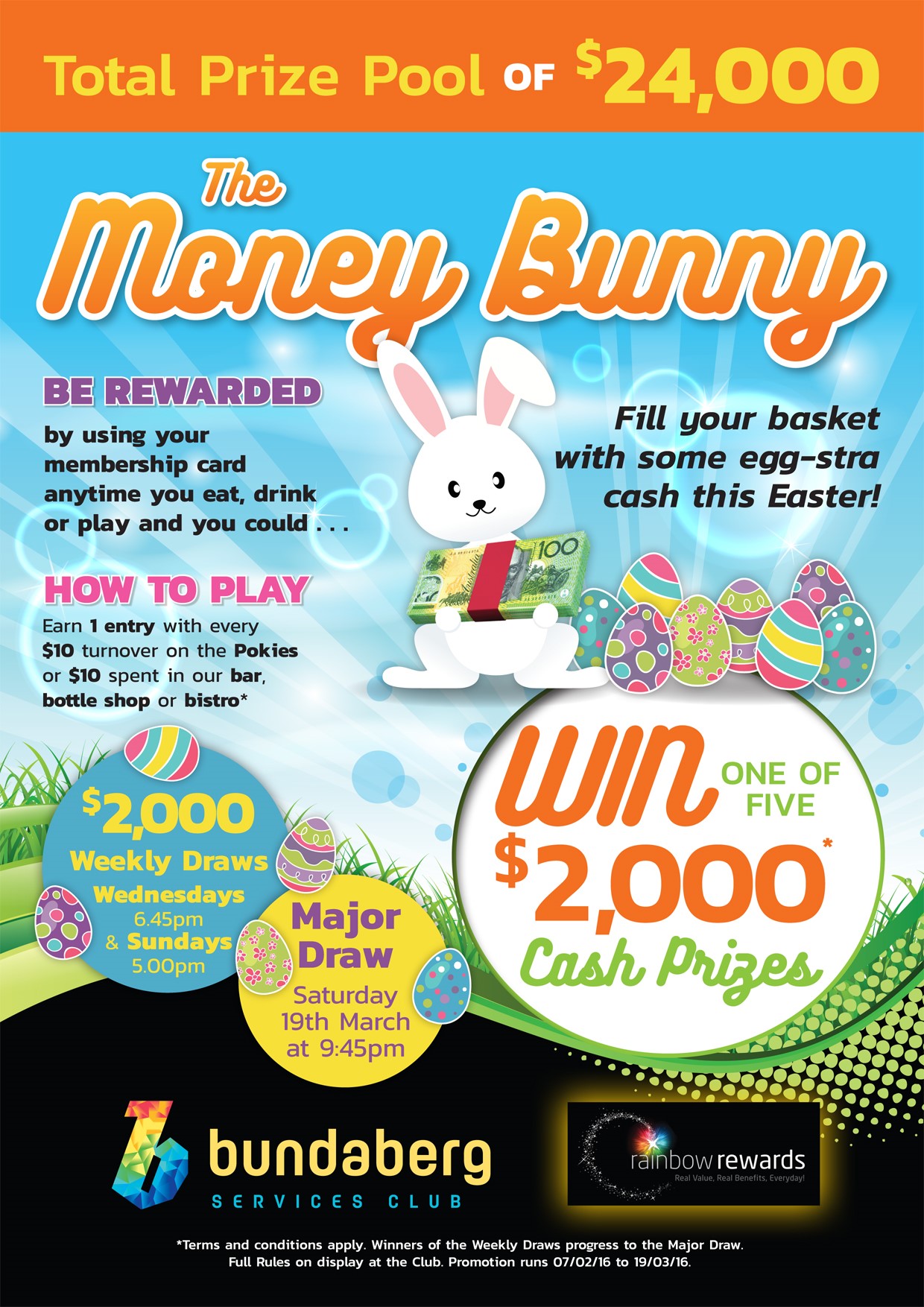 Love the food and staff are all very nice and always have a good time love going there best club

Josephine Thelma Filomena Vogel